Storyboard: "Halloween Spirit"
Two friends with homemade halloween outfits are excited to enter the town's costume contest, but become discouraged by their chances of winning.
Storyboard: "No Biggie"
A monster and his friend struggle to get a ride back into the city.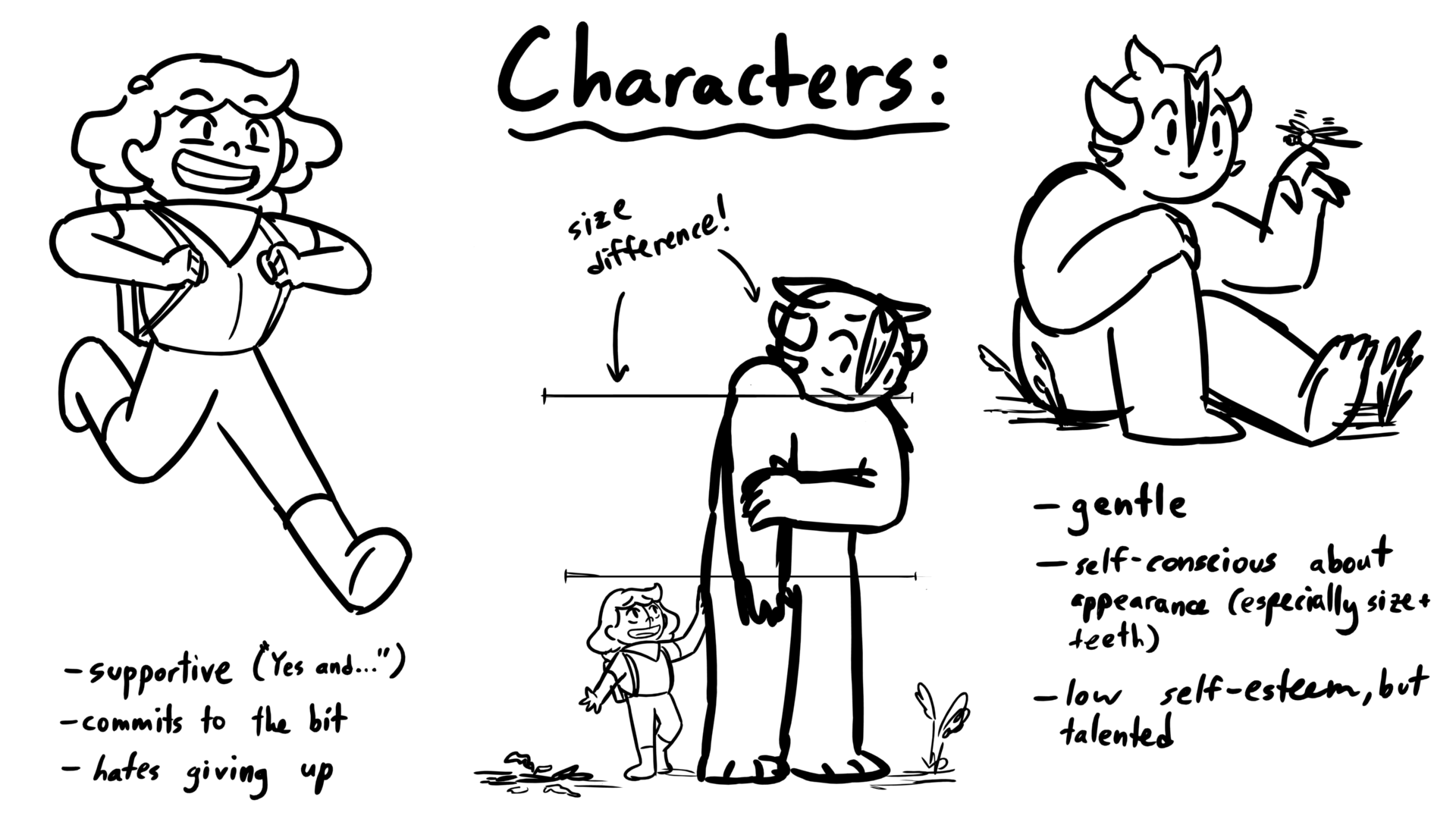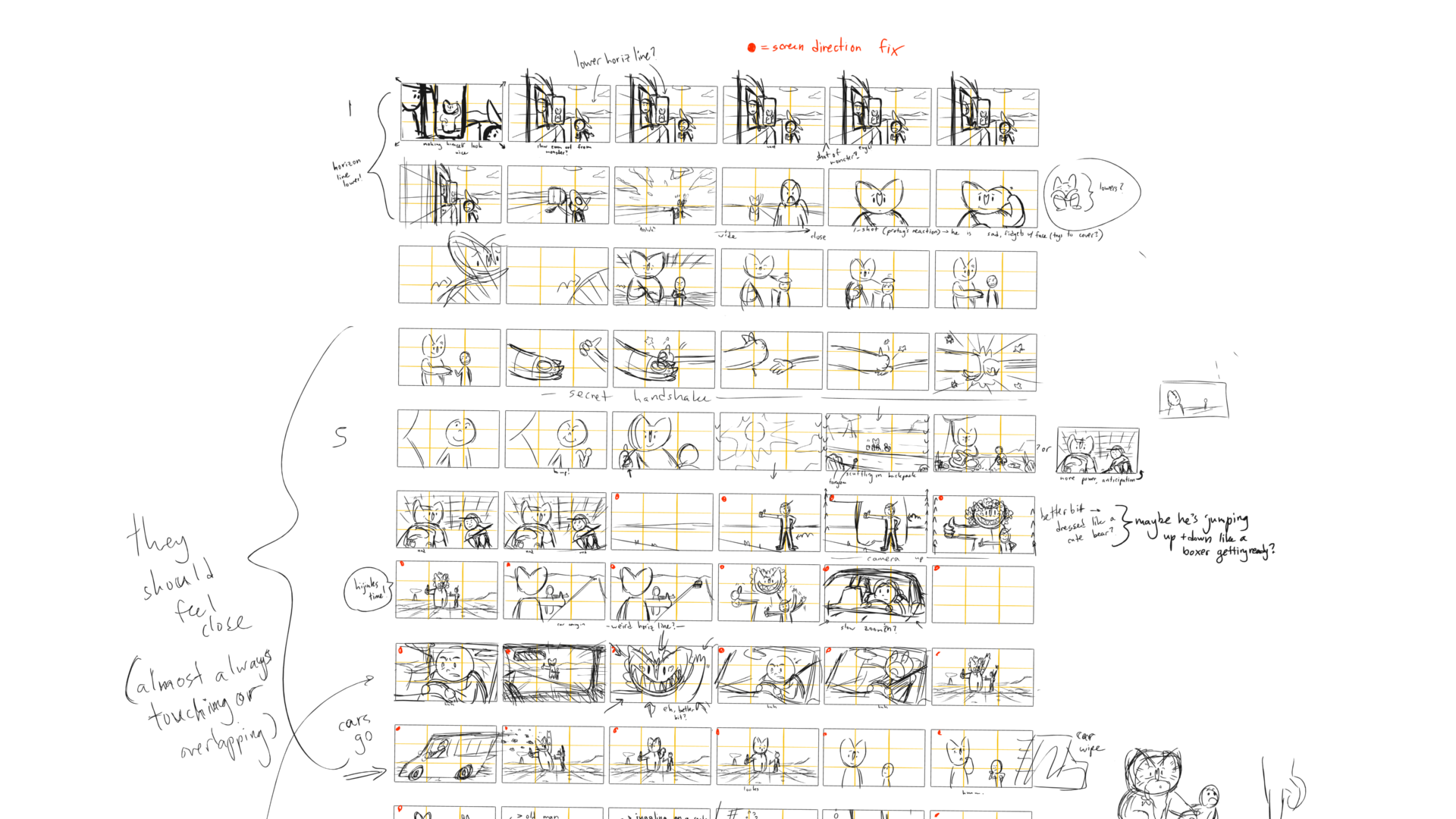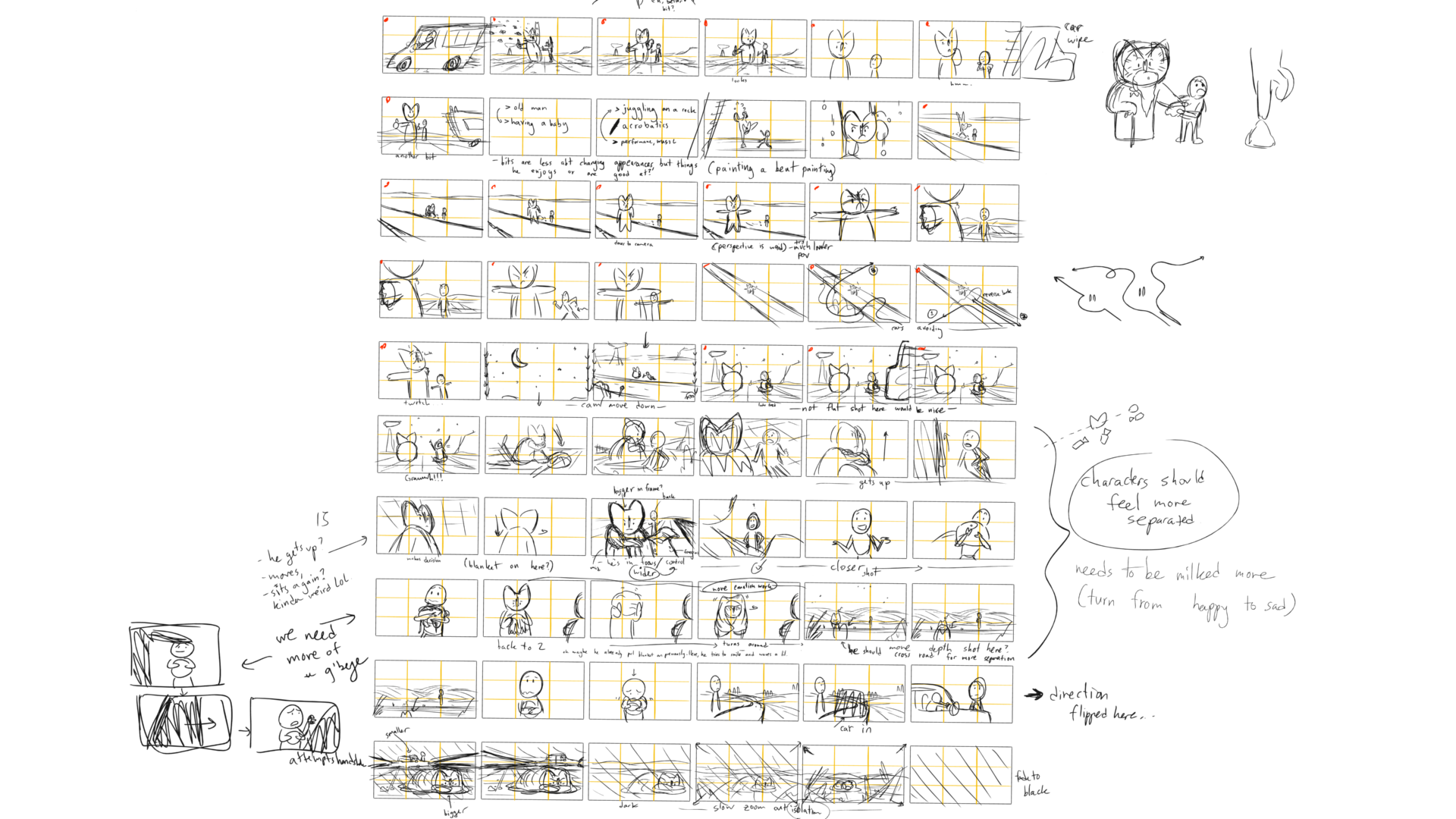 Class Assignment: Musical Animatic for "Together Forever"
A class assignment to storyboard an original sequence for the song "Together Forever," from "The Ghost and Molly McGee"